Why the buzz around essential oils? What are they? Why should I learn about them?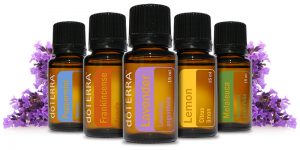 As I continue to study what creates wellness, I learn more about essential oils and herbs and how they can support our body in so many ways. Essential oils have aromatic properties that can affect mood and emotions, enhance focus, and support clean air and clear breathing. They offer support to the body when used topically to reduce discomfort, skin irritations and reduce inflammations. They are great for as a safe alternative for cleaning and to enhance your beauty routine. And with doTERRA® essential oils, you can trust that many of these oils can be used internally in small amounts.
Essential oils are naturally occurring, volatile aromatic compounds that are found in the seeds, bark, stems, roots, flowers, and other parts of plants. They can be both beautifully and powerfully fragrant. Because essential oils can support this system, new scientific evidence shows that inhaling essential oils may be one of the fastest ways to create physiological and psychological benefits. Essential oils give plants their distinctive smells, but more importantly they protect plants and play a role in plant pollination. In addition to their intrinsic benefits to plants and their beautiful fragrance, essential oils have long been used for food preparation, beauty treatment, and health-care practices. Pure essential oils are in the news as we discover these natural solutions that work WITH your body to promote wellness. Some of the many uses for these gifts from the earth are boosting immunity, supporting a healthy metabolism and mood, and creating. They can also provide a sense of calm, sooth irritation and discomfort and support normal body functions to create wellness naturally. Essential oils can be a great tool for cleaning and natural skin care as you begin to reduce the toxins in, on and around your body.
Not all essential oils are created equal!! doTERRA means gift of the earth. These beautiful essential oils are sourced using with co- impact sourcing initiatives, a partnership between farmers in the plants indigenous area and the doTERRA family of researchers. Essential oil potency is dependent upon many things, like time of day the plant was picked, soil conditions, and temperature. Many companies have their own farms which can compromise the potency of the oil produced. At doTERRA, multiple tests by 3rd party labs assure that these oils have no contaminants and are both safe and effective for you family!